We will exceed your expectations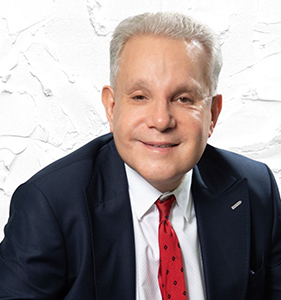 Robert A Stok
Managing Partner
Robert A. Stok established Stok Kon + Braverman in 1999 as a home for a unique blend of business acumen, creative resourcefulness and intellectual rigor that he brings to the practice of law. His gifts for writing and argumentation have made him an indispensable ally for hundreds of clients he's served since becoming an attorney in 1990.
An attorney who practices business law is not the same as an attorney who has real business experience. Our firm's founder and managing partner, Robert A. Stok, has more than 25 years of financial experience in the securities and commodities industries. He is recognized on Wall Street and beyond for his achievements in the brokerage arena as an innovative thinker who makes the "undoable deal" a done deal. Creative thinking, business savvy and perseverance make the difference for business clients seeking a resourceful, effective attorney.
Mr. Stok has extensive experience and expertise in commercial and residential real estate transactions and closings. He earned his JD, cum laude, from the University of Miami, where he served as a member of the Dean's Circle. Mr. Stok's passion for the arts inspired him to become a founder of the South Florida Art Center.
J.D., University of Miami School of Law, Coral Gables, Florida, 1989
Cum Laude Honors: Member, University of Miami Dean's Circle
B.A., Queen's College of the City University of New York, New York, New York, 1971
Major: English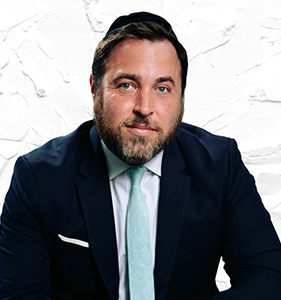 Mr. Kon's practice focuses on complex commercial and real estate litigation, lender liability, partnership disputes, professional malpractice and appellate law. He is well known for coming up with unique solutions to his clients' complicated problems.
Mr. Kon is also deeply committed to his community, and represents not-for-profit organizations on a pro bono basis, assisting charities in raising much needed funds so that they can continue their good works.
Joshua R. Kon was inspired to become an attorney following his studies of Talmudic law. Prior to graduating Summa Cum Laude from Nova Southeastern University Shepard Broad Law Center, Mr. Kon owned and managed a successful small business with locations in Miami and New York.
J.D., Nova Southeastern Law University, Fort Lauderdale, Florida
Summa Cum Laude Honors: Graduated in the top 2% of the class Honors: Scored in the top 1% nationally on the Bar exam Honors: Dean's list every semester Honors: Editor on law review Honors: Goodwin Scholar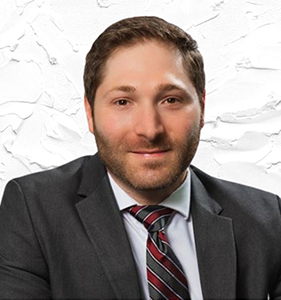 Benjamin P. Nigro
Partner
Benjamin is a partner at the firm with a practice focused on real estate and business transactions, and real estate litigation. Benjamin received his Juris Doctorate from the University of Miami School of Law, where he graduated Magna Cum Laude, was a member of the International and Comparative Law Review, and received multiple scholarships and awards, including the Dean's and Cali Honors Award in Federal Courts and the Dean's Merit Scholarship.
After graduating from law school, Benjamin has developed an acute understanding of real estate matters, both from a litigation and a transactional perspective. He has years of experience as a litigator and has obtained favorable judgments for his clients in cases ranging from evictions and foreclosures to complex commercial real estate disputes and appellate matters in jurisdictions throughout the country.
Having developed a passion for real estate law through his litigation experience, Benjamin became highly accomplished in all aspects of real estate transactions, including purchase and sale transactions, leasing, development and land use, construction law, condominium law and real estate finance. Benjamin further honed his knowledge and skills of real estate and commercial transactions as corporate counsel for a Miami-based national real estate investment firm, where he was involved in the full spectrum of transactional matters.
Benjamin received his B.B.A. from the University of Missouri – St. Louis and graduated Summa Cum Laude with a focus in international business. With an emphasis on excellent client relations, Benjamin blends his unique perspective of litigation and transactional experience to handle all matters with the utmost professionalism and care.
J.D., Magna Cum Laude, University of Miami School of Law, Coral Gables, Florida
Honors: Dean's List; Dean's and Cali Honors Award – Federal Courts; Falk, Waas, Hernandez & Cortina, P.A. Scholarship; Dean's Merit Scholarship Activities: Member of the International and Comparative Law Review; Admiral (President) Maritime Law Societye
B.B.A., International Business, Summa Cum Laude, University of Missouri – St. Louis, St. Louis, Missouri
Honors: Dean's List, Emerging Leaders Program, Phi Kappa Phi National Honors Society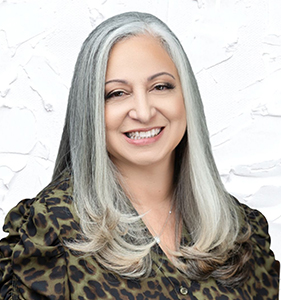 Jeanette Menendez
Office Manager
Jeanette Menendez graduated from American Intercontinental University in 2007 with a Bachelor's Degree in Business Management. She has over 20 years of experience in which she has managed medium to large size business entities.
Jeanette's areas of responsibility include management of all administrative, financial, human-resources and day-to-day office operations. Outside of the office, Jeanette enjoys traveling and spending time with her family.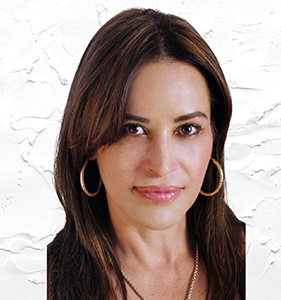 Thais Stok
Director of Business Development
Thais has been an innovative and visionary real estate professional for over 15 years, specializing in real property transactions involving international buyers, sellers and investors. Thais' professional experience includes organizing and conducting seminars throughout Latin America and the U.S that cultivated investors for the South Florida real estate industry.
Thais holds a degree in Business Administration and is fluent in Spanish. She enjoys the challenge of discovering new markets and business opportunities under her leadership.
As the Director of Business Development for Foremost Title, Thais employs her real estate expertise as an advisor and marketer, to introduce real estate professionals, developers, bankers and mortgage brokers to Foremost Title so that they can experience the highest level of service in the title industry with technology and skills that make the closing process smooth, efficient, expeditious and air tight.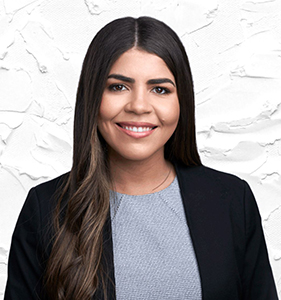 Tanya concentrates her legal practice in the area of transactional law, primarily representing clients in a variety of real estate transactions. Tanya was born and raised in Puerto Rico. Long before becoming an attorney, Tanya had always been fascinated with mental wellness, which inspired her to get a bachelor's in psychology at the University of Puerto Rico, where she graduated magna cum laude.
Tanya received her Juris Doctor degree from Nova Southeastern University Shepard Broad College of Law, where she graduated magna cum laude and was on the Dean's List every semester. Prior to joining Stok Kon + Braverman, she worked at a boutique real estate firm which allowed her to obtain hands-on experience representing sellers, buyers, and private lenders, in the conveyance of residential and commercial real estate, and performing title services.
She provides her clients with a down-to-earth, straightforward approach to their respective legal issues so that every one of her clients understands the legal process and knows that their interests are being fully represented and protected by Tanya.
In her free time, Tanya enjoys spending time with friends and family, traveling, and finding ways to help others.
Education
J.D., Nova Southeastern University Shepard Broad College of Law | Magna Cum Laude
B.A., University of Puerto Rico, Mayaguez PR, Magna Cum Laude
Languages:
English, Spanish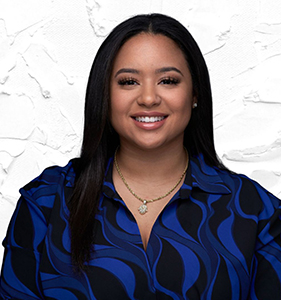 Jesenia Arango
Closing Coordinator and Vice President
Jesenia has 3+ years' experience in the real estate title and closing industry including handling standard purchase and sale contracts, refinances, short sales and REO transactions. Jesenia specializes in facilitating even the most difficult to close transactions. Jesenia graduated from Johnson & Wales University in 2018 and has been with the company since 2016.
Jesenia is highly organized and is an excellent communicator, both of which skills quickly put buyers at ease throughout their closing process.
Jesenia is also fluent in English and Spanish. She also serves as the main point of contact for special requests from our valued clients. Jesenia in her spare time enjoys traveling and spending time with her family.